Details
Bronze sculpture
year: 2013
signed and numbered
edition: 50
condition: in mint condition (new)
37.8 × 21.7 × 9.8 inches
item number: 116786

Shipping charges outside Germany on request
Ernst Fuchs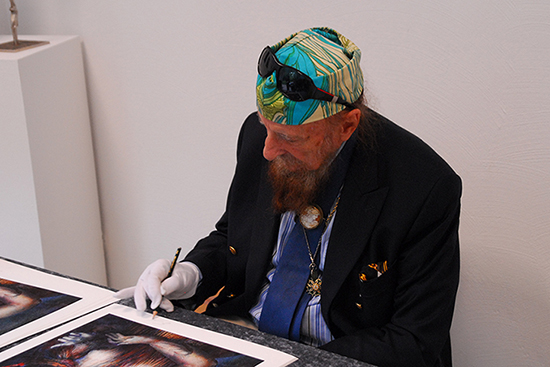 Born on February 13th 1930, Professor Ernst Fuchs is one of the founders of the "Viennese school of Fantastic Realism".
During his 12 years in Paris, Ernst Fuchs´s circle of friends included Salvador Dali, Jean Cocteau and Jean-Paul Satre.
After Paris he travelled through various countries before retreting to the Dormitio monastery in Jerusalem where he began his monumental "Last Supper".
In 1962 Ernst Fuchs returned to Vienna as apainter and sculptor of internatioal repute.
It is here that he bougt the Villa Wagner in 1972 which is now a private museum open to the public.
Ernst Fuchs died in Vienna on November 9th 2015.
---
17 available items by Ernst Fuchs